GARNISH DISPENSER
Trade Fixtures
Industrial Design – Mechanical Engineering – Prototyping
Challenge
Create a garnish dispenser that better suits the needs of various bar and restaurant environments. Key design implications including: first-in-first-out food rotation, restricted access by patrons, and ability to ice down the product.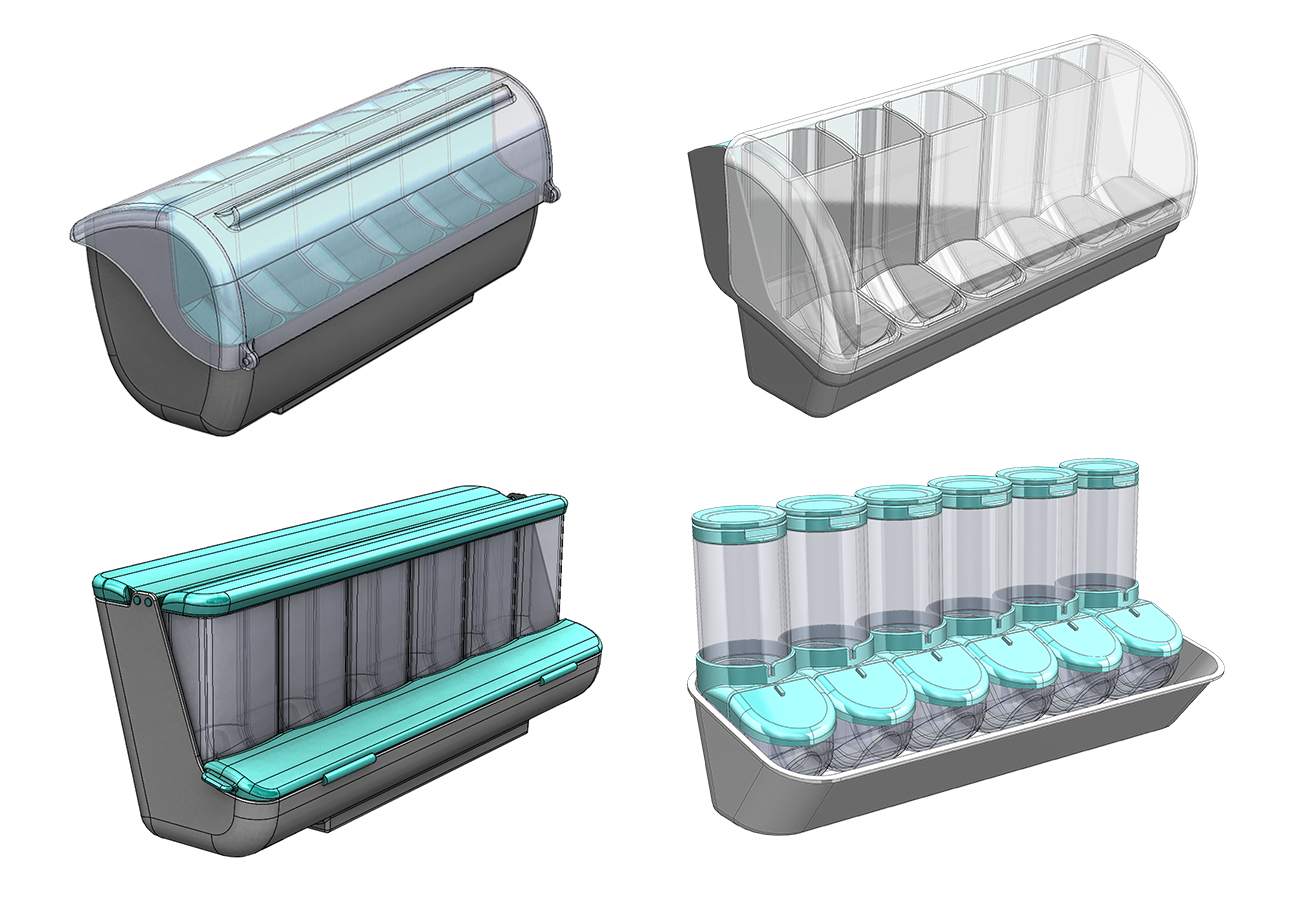 Approach
Using the design brief and user research, IDS conducted and innovation session to brainstorm new solutions and features to incorporate into the garnish station. Iterative prototyping was key to providing efficient garnish dispensing, while limiting spilling and product jamming. Concepts were designed for injection molding with a focus on maintaining NSF standards for food contact and cleaniblility.
Solution
A first-to-market garnish solution that provides first-in-first-out food rotation. Additional features include inserts for a variety of product, dual lid system for filling and dispensing, and handles for ease of transport.